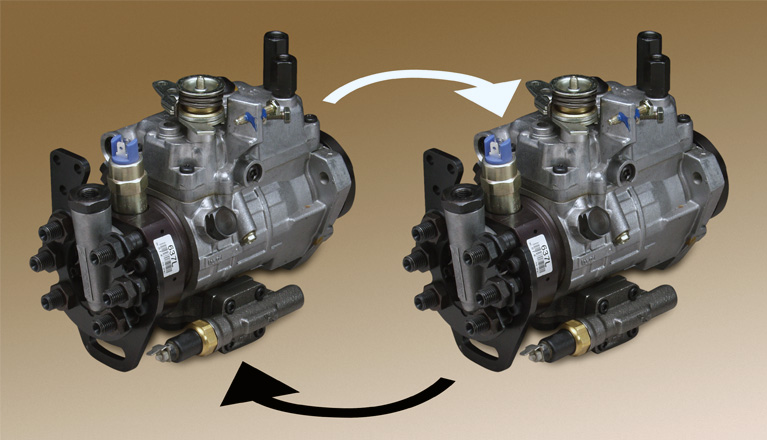 Often, one of the biggest headaches associated with a fuel systems repair is equipment downtime. Because modern diesel fuel systems are so precise, most people have no choice but to rely on a qualified fuel shop for repairing and/or replacing components. Unfortunately, that process can take a long time when you consider the usual steps: remove the faulty parts; ship them off; wait for them to be repaired; wait for return shipping; then reinstall everything after the repaired and/or replacement parts arrive. In the meantime, your equipment sits idle.
Engine Power Source has an answer for this all-too-common problem. Our unique fuel system exchange program reduces downtime by allowing you to have replacement components on hand ready to swap out when you need them. Here's how it works:
Start by identifying the brand and model numbers of your fuel system components (REFER TO VISUAL GUIDE BELOW)
Once you've identified your fuel system (or if you're not sure how to do that), call our toll-free number and ask for the Fuel Shop (1-800-374-7522, ext. 1896)
An EPS service representative will work through the details with you
If we have the parts you need in stock (we typically stock a large selection), you can purchase those parts and we'll ship them out immediately
When you have installed the new parts, you can return your old parts to EPS for an appropriate credit
Please contact an EPS service representative for complete details, including product availability and prior-authorization
Unless you are fortunate enough to have spare parts sitting on a shelf in your shop, chances are you'll be facing some lost time if you encounter a fuel system problem. Our convenient exchange program can greatly reduce the inconvenience and help you get up and running again with minimal delay.
Fuel Pump Model Number Identification Guide