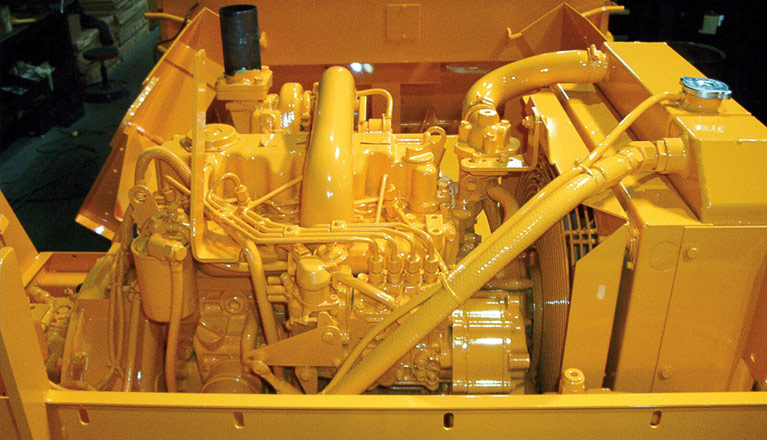 Designing and producing engine-powered equipment can be very challenging, and in the future it will be even more so. With each passing day, industrial engines become more complex, emissions standards more stringent and cost pressures more intense. On top of that, you can't simply take a new off-the-shelf engine, drop it into an OE application, then expect to have it covered by a manufacturer's warranty. Instead, the engine has to be approved for that application in order for it to be covered.
Fortunately, EPS can help you address these complex issues. As a total solutions provider, we have extensive experience working with original equipment manufacturers in a variety of capacities. Our EE's, ME's and EPA experts are available to work as an integral part of your team throughout the development process. And over the past 25+ years, we've developed solutions for numerous applications such as wood chippers, pavers, generators, compressors, asphalt rollers, graders and sweepers, just to name a few.
Our comprehensive support capabilities span the entire product life cycle, and include:
Engineering and product development for new product and retrofit applications
Finished product assemblies delivered to your production lines
New engines covering a wide range of sizes for varied applications
Complete after market and parts support, enabling you to reduce staffing and inventory requirements
Full warranty service, including failure analysis and factory-certified technicians
Long-term support through advanced tools, including Product Lifecycle Management (PLM) software.
Verification Testing
Testing is a critically important step when developing an OEM engine application. As part of our overall process, we conduct extensive tests to ensure that your equipment performs as expected. These services include (but are not limited to):
Vibration testing
Noise testing
Electrical system testing
Mount system analysis
PTO loading analysis
Cooling performance testing (ATB test)
Air flow testing
Intake and exhaust pressure testing
Manifold pressure mapping