ENCLOSED CONFIGURATION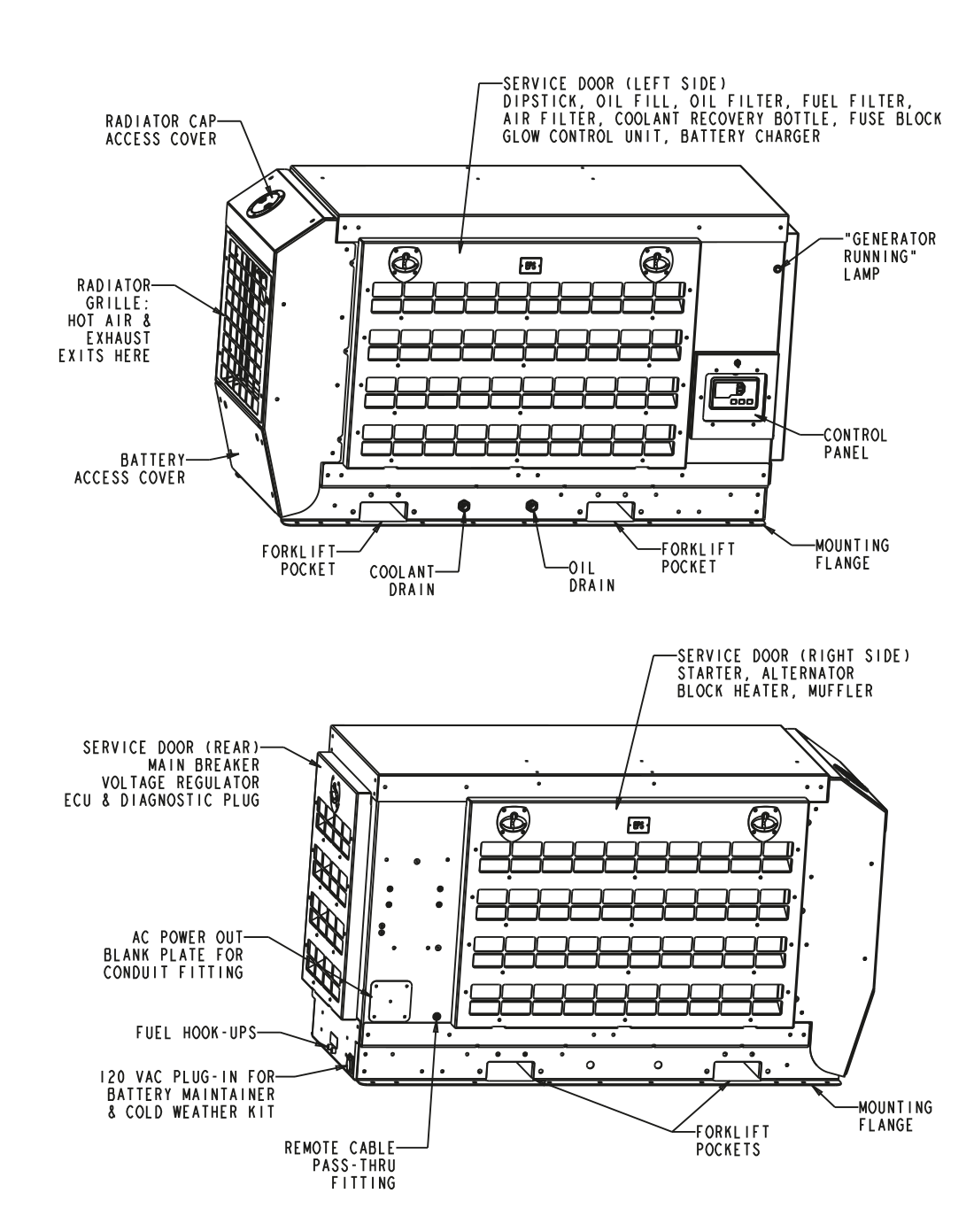 ENCLOSED UNIT INSIDE SERVICE DETAILS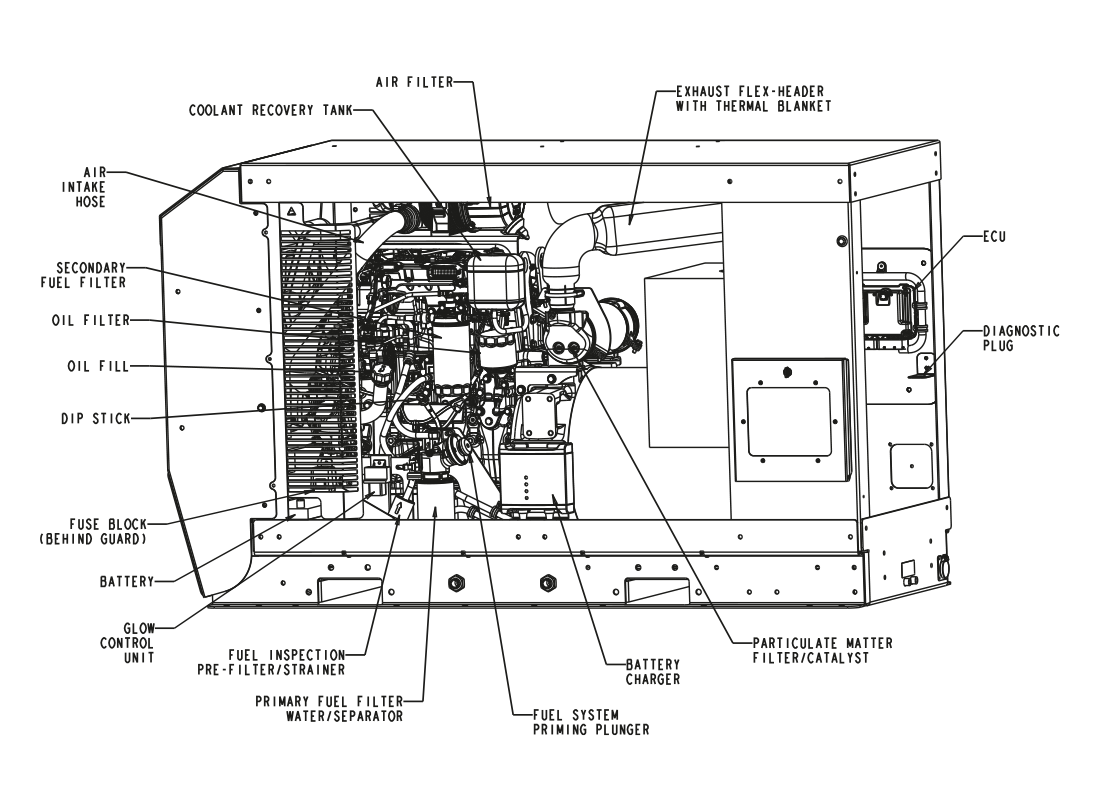 EPS 45kW Tier 4 Final Diesel Mobile Generator Specifications
| Configuration | Enclosed |
| --- | --- |
| EPS Model Number | S10045FPTE |
| KW – Stand-by (1) | 45 |
| KW – Continuous (1) | 42 |
| Volts / Amps | 480V 3 Phase / 60A @ .9PF |
| Engine | FPT F5C-F34 |
| Fuel Consumption (US Gal./hr.) @ 25% / 50% / 100% Load | .89 / 1.79 / 3.93 |
| Length (inches) | 78.23 |
| Width (inches) | 32.49 |
| Height (inches) | 45.60 |
| Weight (including oil & antifreeze) | 2,076 lbs. |
(1) All unit ratings are established at 1.0 power factor, 68 degrees F and 500 ft. above sea level. De-rate unit by 3.5% for every 1000 ft. above 500 ft. and 1% for every 10 degrees F above 68 degrees F.
(2) Sound level tests were performed on a unit in an open environment, pusher-fan model with all 5 generator cooling vents open. A typical installation will result in lower sound levels.
Illustrations shown may include optional equipment. Specifications subject to change without notice.