Engine Power Source is the Kubota-authorized Kubota Generator distributor serving the southeastern United States.
EPS offers VERY competitive prices on Kubota Generators with sales, delivery and service through our network of local retailers. Before you buy, call us for the latest prices! 1-800-374-7522, Ext. 1889
For more information about Kubota Generators and Kubota Generator Service, visit our EPS-Kubota Dealer Website, or click on the button below.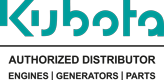 Special Financing Offer! As low as 1.9% A.P.R. financing for 24 months on Kubota GL Generators. July 1 – December 31, 2022.
NOTE: This offer is only available for Kubota GL generators purchased through Kubota tractor dealers.
Authorized Territory
EPS is the factory-authorized distributor for Kubota generators sold in the following U.S. states: AL, DC, DE, FL, GA, KY, MD, NJ, NC, PA, SC, eastern TN, VA and WV. To purchase Kubota generators outside of the EPS territory described above, please contact the factory or your local Kubota distributor.